Beautiful Receipts
In Shimbi Invoice receipts are auto generated for card payments. In the case of cheque or cash payment, with the click of a button, you can generate payment receipt.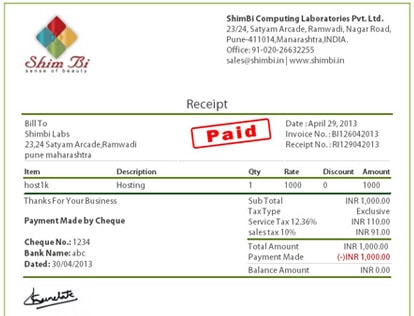 Track Receipts
Track all your receipts. Your client can also see their payment history by login to the system.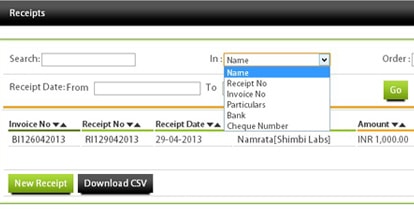 PDF, Print & Email
Shimbi Invoice sends payment receipt through email. Your customer can also view it online, download it as PDF or print it. All this in extremely easier fashion than you can imagine.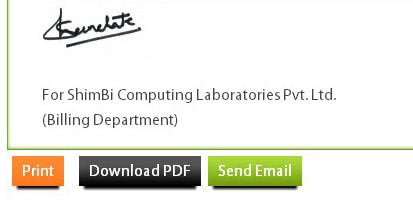 Multiple Receipts for single Invoice
Shimbi Invoice allows you to accept partial payment against the single invoice. It supports multiple receipts for the same invoice, just input the amount you received for the invoice and rest let the application do calculations and handle balance due.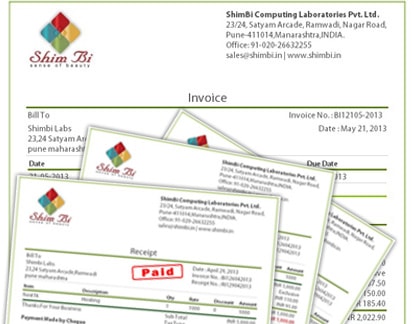 Customize
You can customise the look and feel of the receipt. Upload your logo.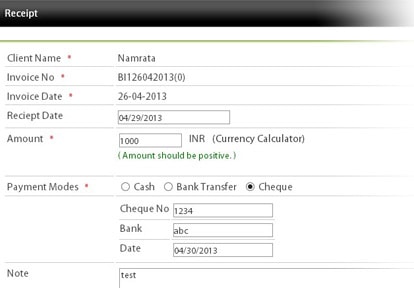 Send Acknowledgement
Once the receipt is generated, email alert goes to the client, with a receipt as an attachment & with thanks, message. You can customise the text of the message.